1998 Collector's Edition in Pearlescent White
---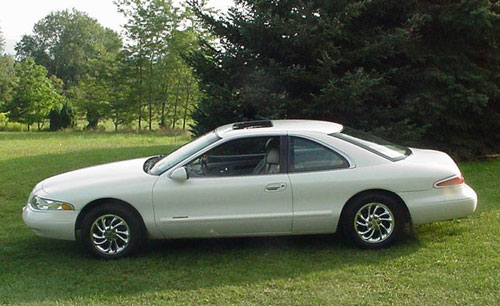 This is President Alexander Sosiak's Mark VIII. It is a 1998 LSC Collector's Edition (#1144). The Collector's Edition was a special option in this final year of the Mark VIII. With this option you get a Walnut inlaid steering wheel and shift knob, special floor mats, and gold plated emblems. The options on this car are a sunroof and garage door opener. Modifications on this car are a generator cover from a 1997 and backup lights that can change color from white to blue to red, all by a flick of a switch on the dash. Strobe lights are also installed in the taillights and grill. High beams can be set to alternately flash. Halon fire extinguisher is mounted at arms reach in the passenger compartment, just in case. You can get instructions on installing the custom lights at lightshow.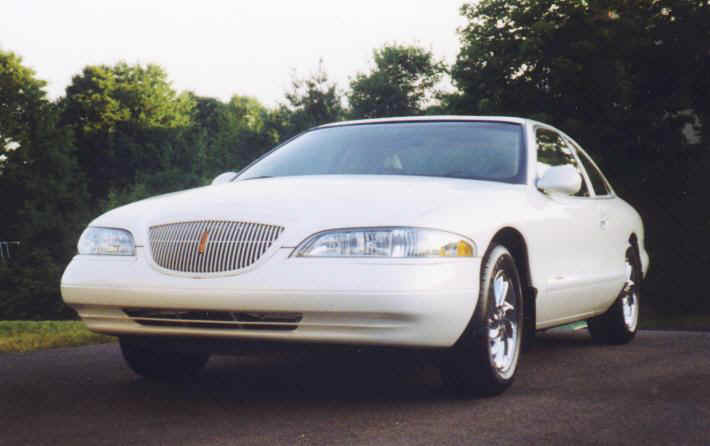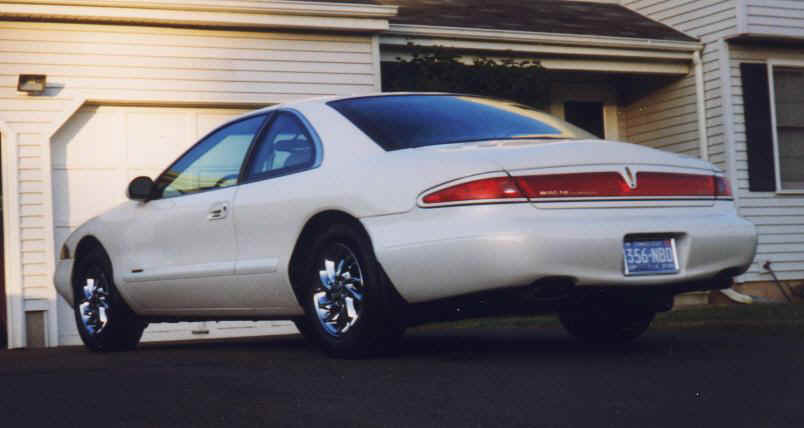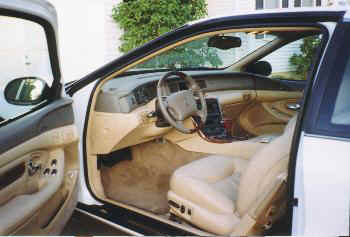 This is George "White Knight" Labonte's 98 Pearlescent White Collector's Edition #809 with Prairie Tan interior. George is lucky enough to live in Connecticut, so he doesn't need to put on a front license plate. The car's front end looks clean without the tag. The car has the rare cargo net option. Modifications include installing the uncommon pre-formed mud flaps and 1997 InTech alternator cover.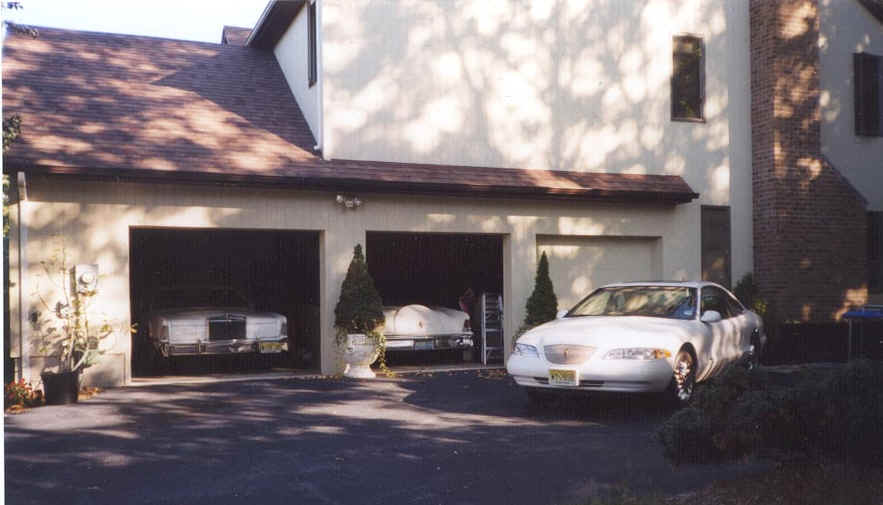 This is Nick DeSpirito's 1998 Mark VIII Collector's Edition #1248. In the garage you can see a 1956 Mark II and a 1976 Mark IV. Nick obviously loves the Mark's.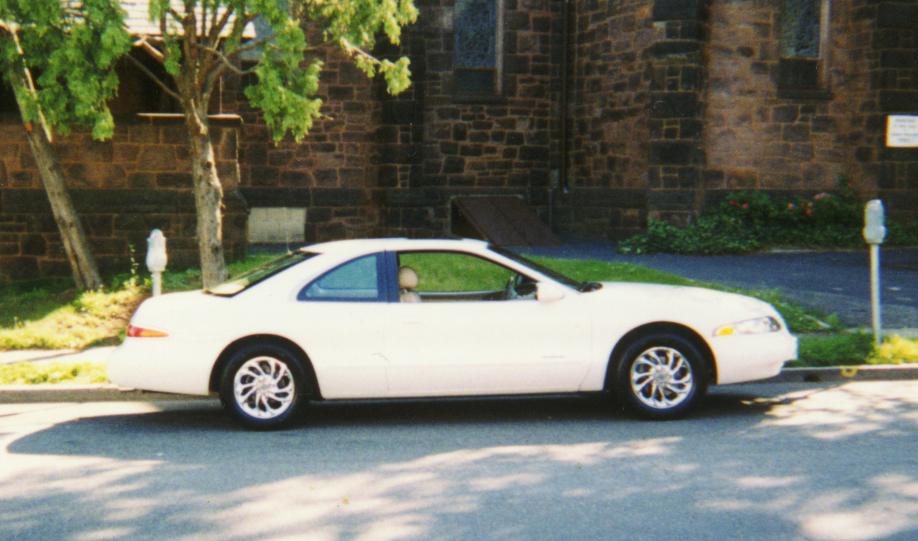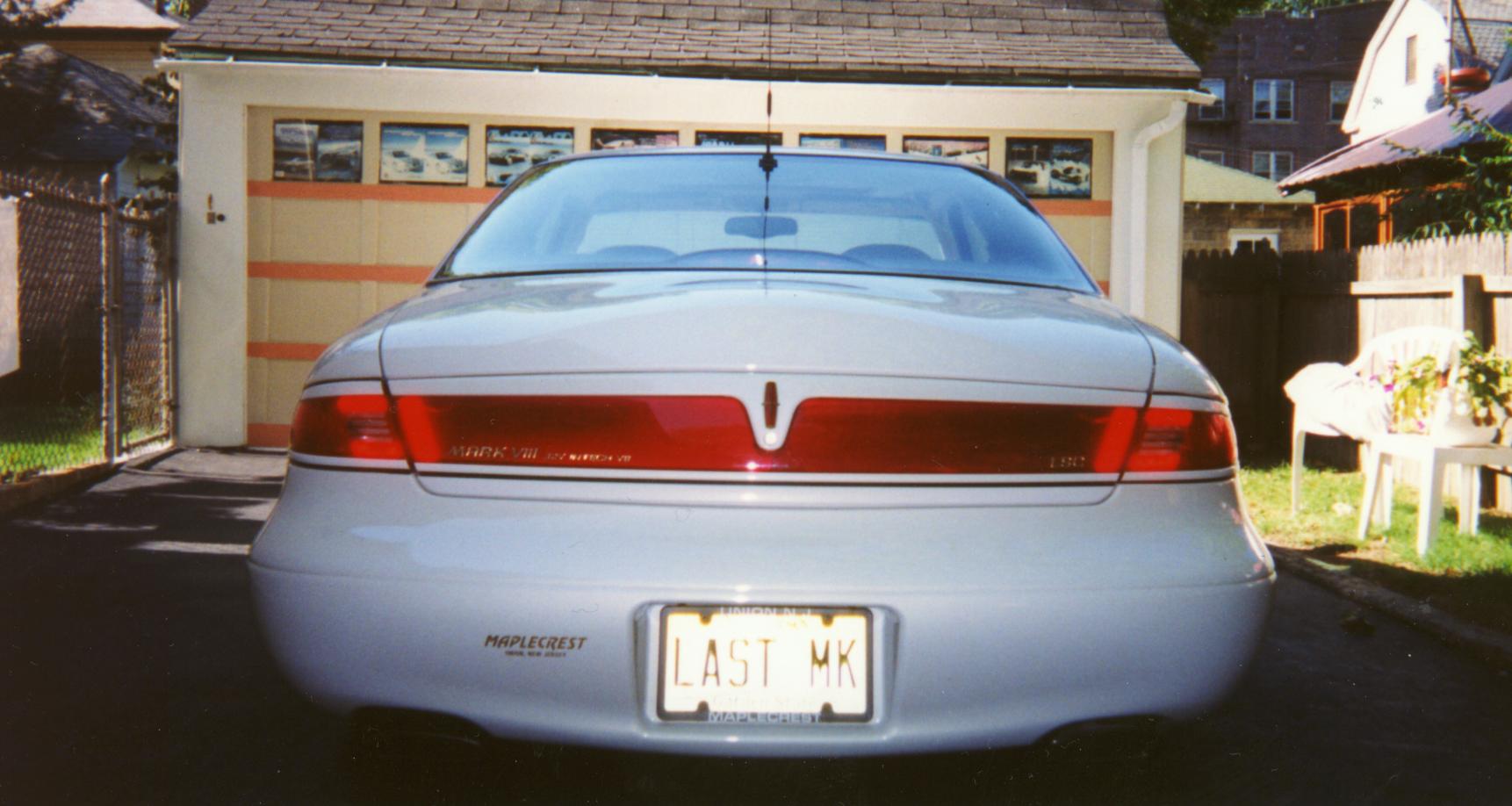 This is Sandy Block's 98 Collector's Edition #1277. It is the last Mark VIII sold to a private individual. This historic Mark VIII includes every option including the rare block heater and cargo net. For more details see 1998 MARK VIII BUILD.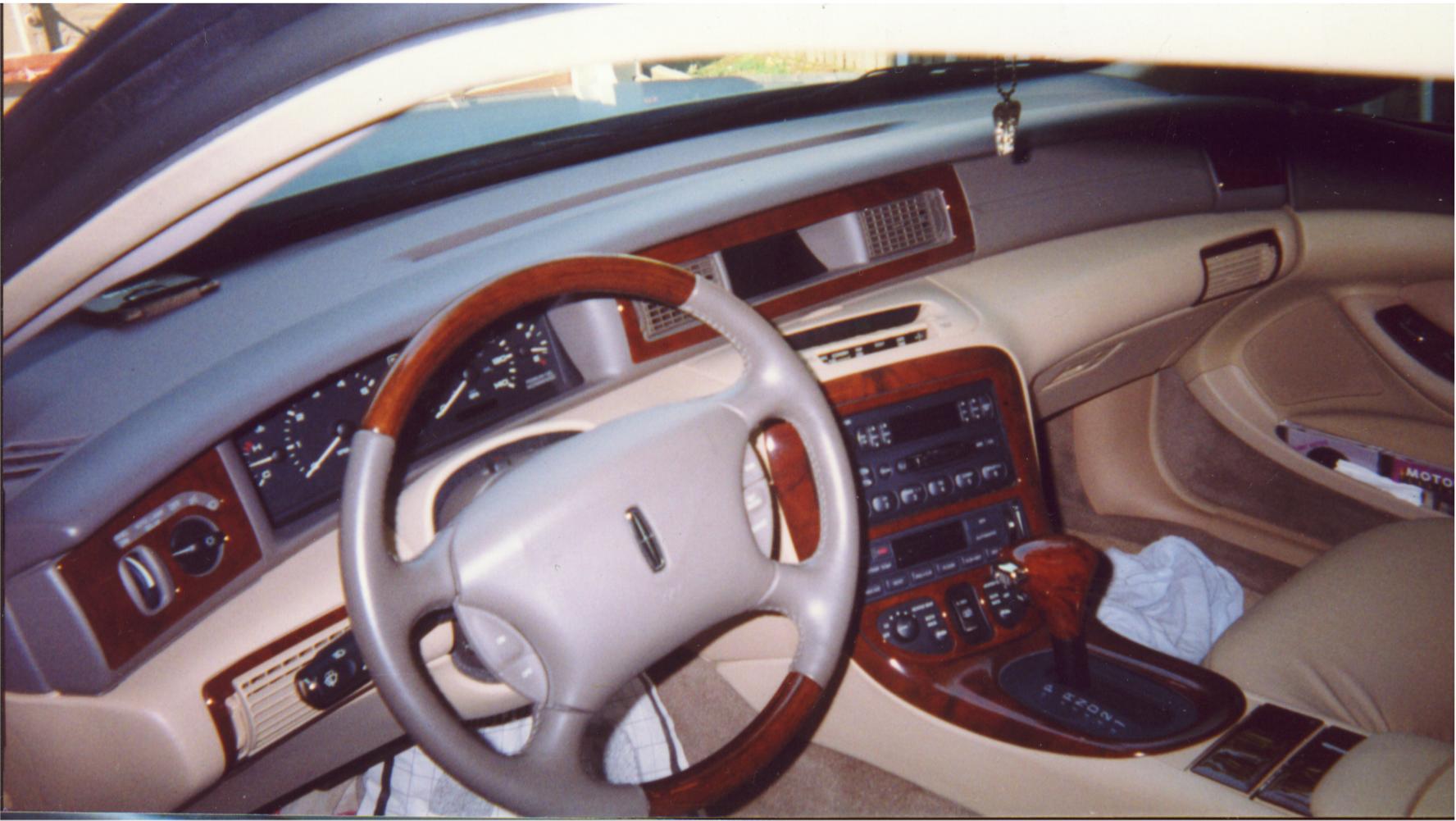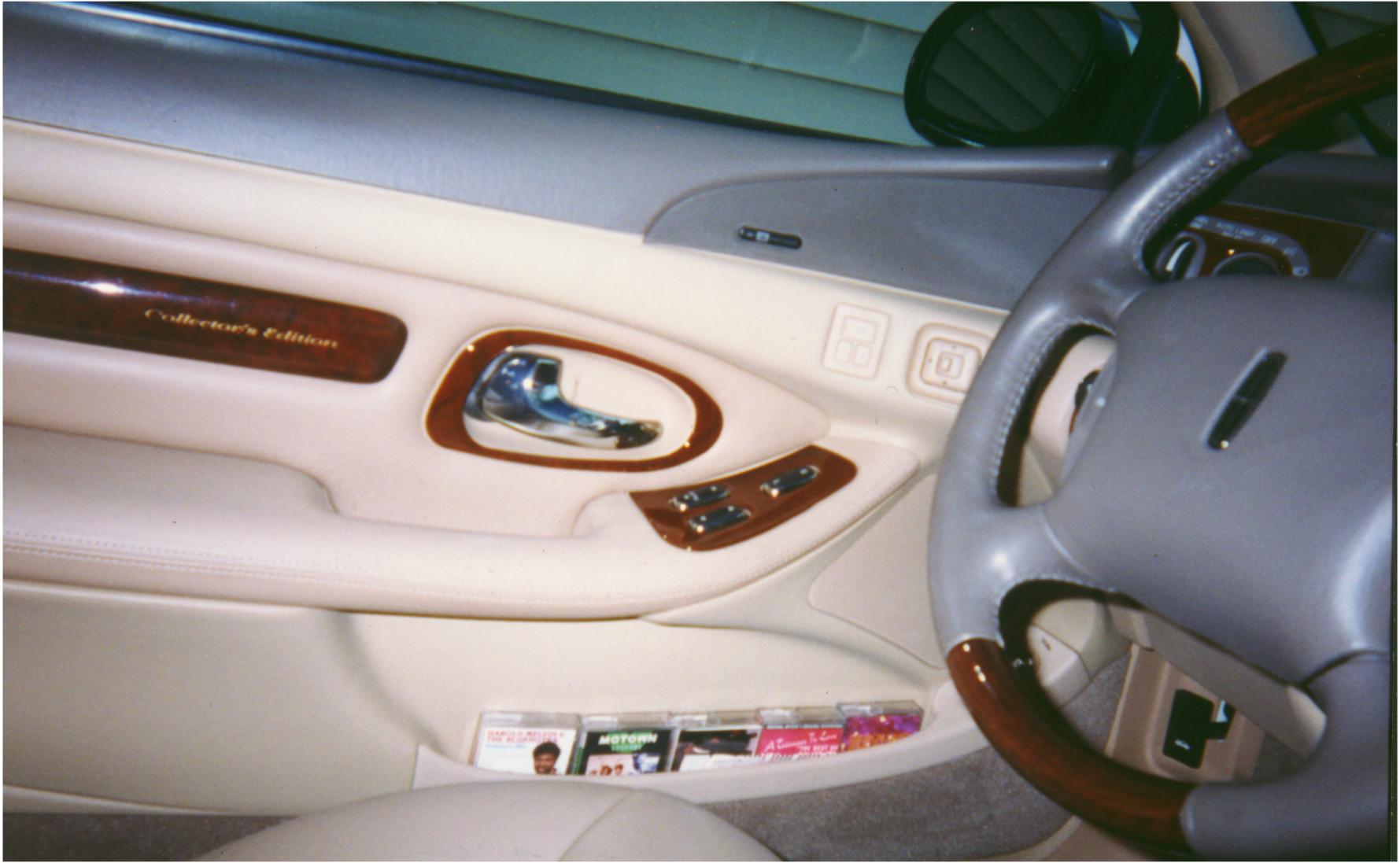 Sandy Block's 98 Collector's Edition has the aftermarket Dark Burlwood trim kit from Joshua Wood Tree Dashes of Boulder, Colorado. The 13 laser cut pieces go around both AC vents, the headlight controls, the stereo and heated seat controls, rear defroster control and around the center message center and AC controls. The pieces have glue on the back. Sandy installed the kit himself. He says that everything fit perfectly, but to be careful installing the kit since the glue "could hold a Ford F-250 Longbed to the side of the Empire State Building!"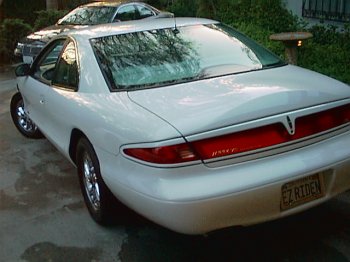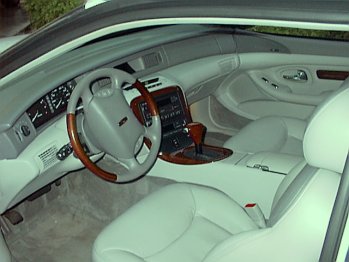 This is Larry Knudsen's sharp 1998 Mark VIII Collector's Edition #819. This "EZ RIDEN" car has only 16,000 miles and is equipped with a K&N air filter, 255 x 50 x 16 BFG ZR-1 tires, cargo net, 10 disk changer and HomeLink garage door opener.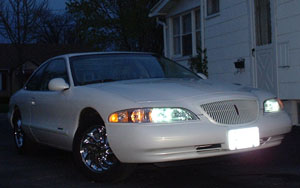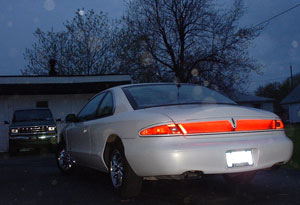 This is Jim McKinney's pride and joy - '98 Collector's Edition #45. He has really enjoyed finding LOD, a site that recognizes how special the Mark VIII's are. He obtained this CE from the original dealer who had kept the car for himself but sold it to a four time Mark owner. This is his second Mark VIII. He owned a red '94 an regretted when he let it go. This beauty has most of the options offered, garage opener, integrated phone, 10 CD changer, heated seats, cargo net, and the moon roof. The only thing not stock on the car is a remote starter. You can see his bad weather ride in the second shot, an '88 Bronco II that will help keep the miles down and the car gorgeous.

This is DW Rose's 1998 Collector's Edition #1045 loaded with all the options except the block heater. It is 100% stock with the exception of a generator cover. It has grey interior. It's called "WHITE LIGHTING" The other car is a 1970 Mercury Cyclone Spoiler painted in "Grabber" blue with black interior. It has a 429 Cobra Jet packed with 450+ FORD horsepower. Total restoration of about 10+ years. It's called "BLUE THUNDER". Both vehicles NOT FOR SALE.............Staying in the family forever. Love those Linc's and Merc's. WE are members of LOD.