1998 LSC Stock
---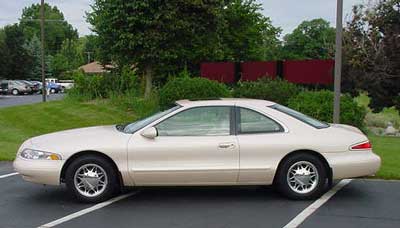 This is Winston and Ruth Kriger's 1998 Mark VIII LSC. It sports the beautiful and rare Octastar wheels. He bought the Mark VIII (VIN 1LNFM92V2WY634251) as an Anniversary present for his wife Ruth, but she lets him drive it every now and then if he is a "good boy". He also get to change the oil/filters and put air in the OEM Goodyear GA tires. Their Mark is a totally stock 1998 LSC model with Ivory Pearlescent Tri-coat exterior (HA) and Ivory interior (DQ). Options are Moonroof, Trunk CD player, Heated Seats, Garage opener, Octastar Wheels, and Electronic Traction Assist. It has about 35,000 miles and is covered under a No Deductible Lincoln/Ford "New Car" ESP premium care plan for 7-years/75000-miles. So far, the only unscheduled maintenance has been a bad front-wheel bearing and a stained rear-seat armrest -- both of which were fixed under warranty. They really love their Mark VIII and can't imagine why Lincoln stopped making them. Winston guesses SUVs are a lot more profitable these days ............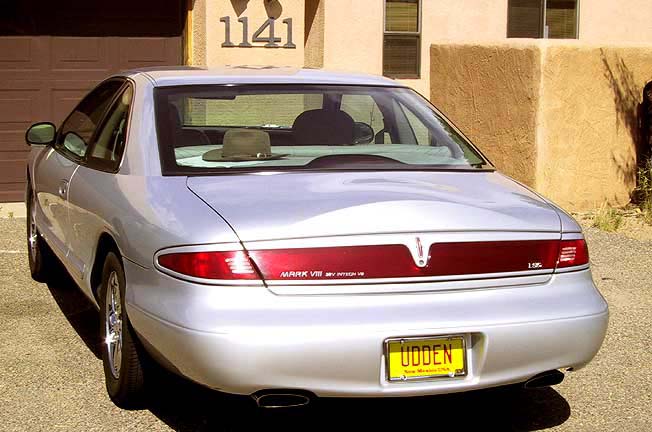 This Bob "UDDEN" Anderson's '98 unmodified Mark VIII LSC. Note that his screen name UDDEN is also the license plate on this gorgeous Silver Frost with Graphite interior. Options on the car are Homelink and CD changer.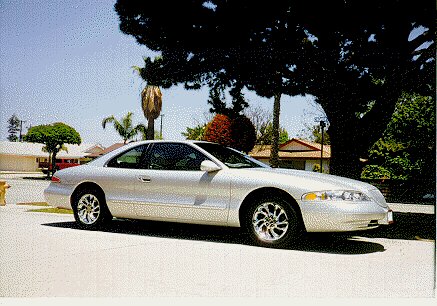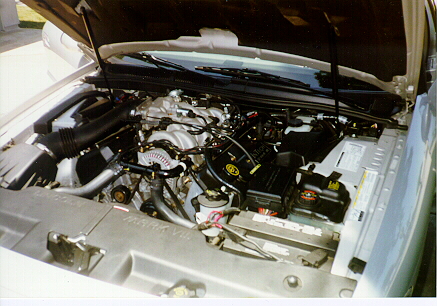 This is Michael "Mike 98LSC" Meierle's gorgeous Silver Frost Metallic 1998 Mark VIII LSC. It has a Graphite interior.

This is Linda Tague's clean all black 1998 LSC.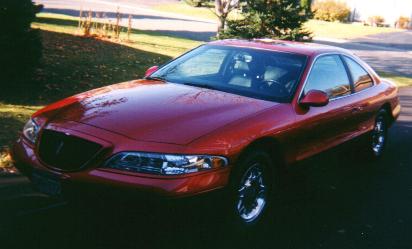 This is Christopher "crash" Rash's gorgeous Toreador Red 1998 Mark VIII LSC. It has the uncommon optional OctaStar wheels.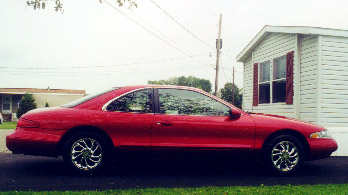 This is Allen Albright's immaculate Toreador 1998 Red Mark VIII LSC.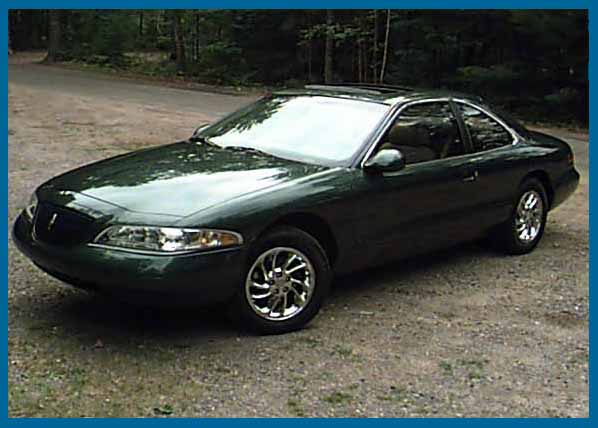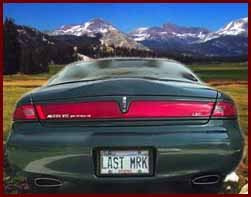 This is Paul "Last Mrk" Christenson's Medium Charcoal Green Clearcoat Metallic 1998 LSC. Paul liked the Thunderbird, but Ford discontinued them in 1997. Therefore, he bought the closest new car left to a Thunderbird in 1998. Sadly, Ford discontinued the entire Mark series also in 1998, so his license is tribute to the end of the Mark series.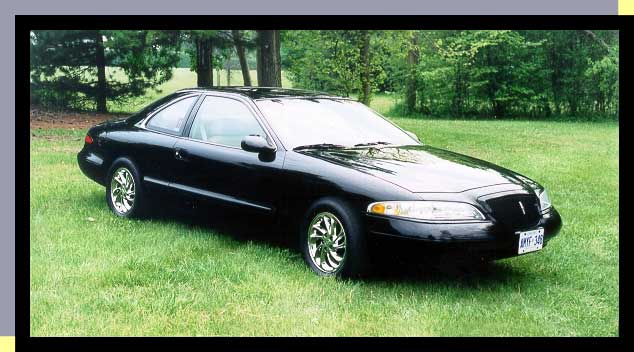 This is Neil Holtby's (Uncle Neil) 1998 Mark VIII LSC. Neil and his wife Heather hail from Oshawa, Ontario, Canada. This Mark is Neil's daily driver. Its black exterior is matched to its light prairie tan interior. The car is stock at the moment. Mileage is 87,000 Km. Neil previously owned a 1994 Mark VIII Base, Champaign and Black. He traded it for this beauty in the spring of 2002.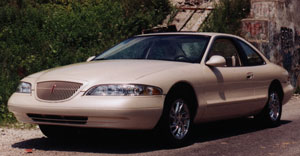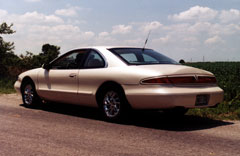 This is Rene Saylor's gleaming 1998 Mark VIII LSC. It is color code HA - Ivory Opalescent. The interior is color code DQ - Ivory.
{main}