This is Manuel Zamudio's 1996 Honda CBR 600 F3. It has a Two Brothers full exhaust, jet kit, K&N air filter, rear sprocket, tank pad and tank bra, and tail trunk with rear fender eliminator. Dyno'd @ 94 rear wheel hp.
This Kenny Green's Yamaha FZR 1000. It has been bored and re-geared. Installed are racing pistons, cams,and racing carbs. Top end was 183 MPH before it was re-geared.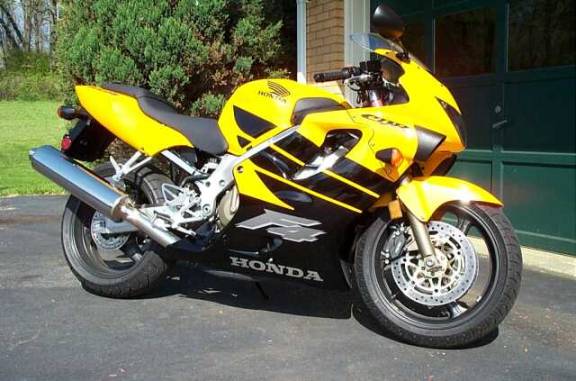 This Gregg Norths's Honda F4 which features an Erion Racing can and some personally "customized" body panels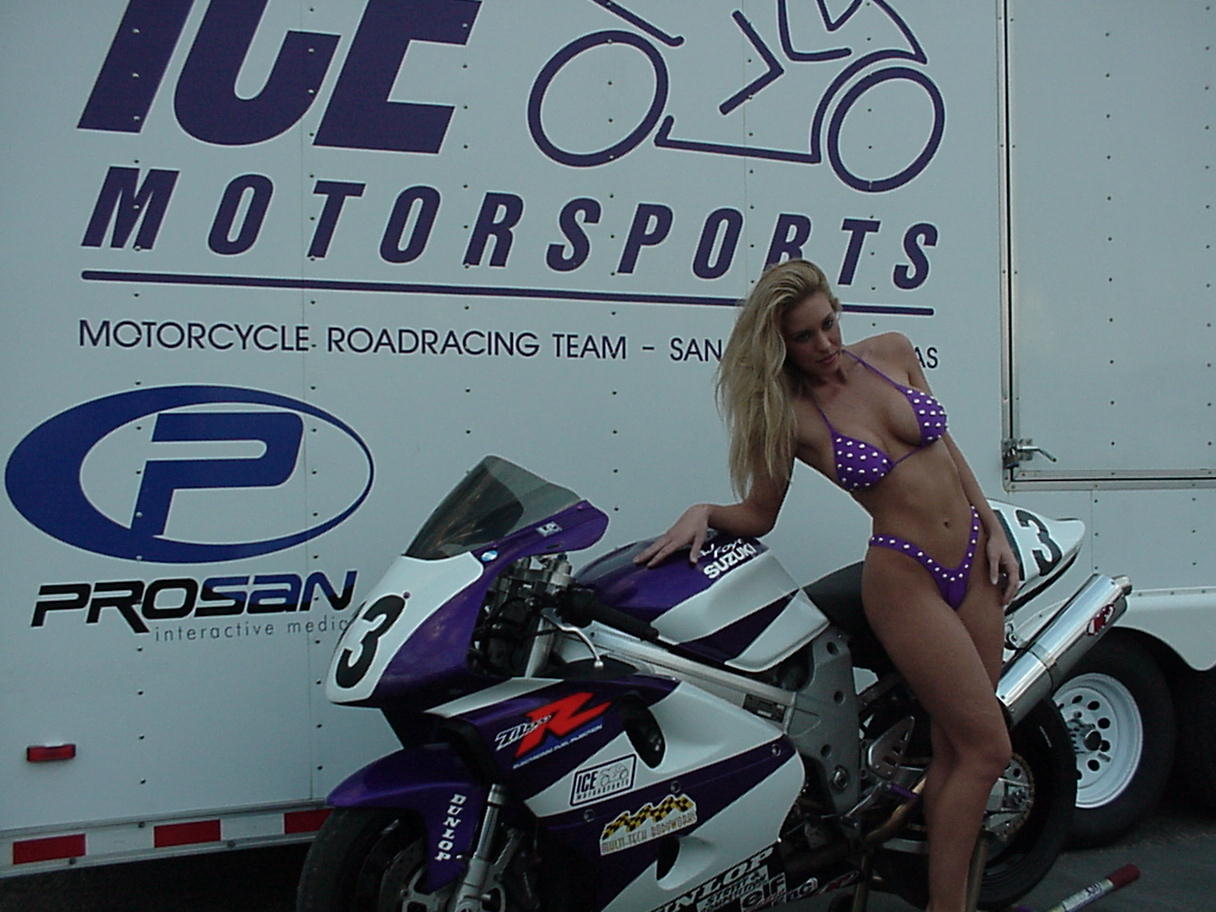 Bill Capshaw runs a roadracing team, ICE Motorsports (hence the ICE MOTOR handle).Pictured here is one of his 1998 Suzuki TL1000R's with Miss ICE Motorsports 2000 He does some local stuff, as well as a few AMA events. His best finish in a pro race to date was this season at Mid-Ohio with Shane Clarke riding my #19 Suzuki GSXR750 superbike. Shane finished 15th and 13th overall in the Superbike class for the doubleheader, and top privateer. It was pretty cool that the only guys ahead of him were factory bikes - their budget is about 100x mine for a given weekend. The superbike features a full Yosh kit motor (one of the few to make it out the back door there) and dynos 157 bhp at the rear wheel (if it was punched out to the size of our 4.6, that would be 962 bhp!). You can see one of his bikes just about to crash on the inside cover of Sports Illustrated July 10, 2000 issue - Road America. He also races a pair of 1998 Suzuki TL1000R's. One is an endurance bike, and the other is asprint bike. The sprint bike won the 1999 CMRA heavy twins championship, and 3rd in heavy superbike with #13 Matt Bonasera on board. He is punching the TL-R out to 1200cc's for the AMA Formula Extreme and Pace 145 Bhp class next year.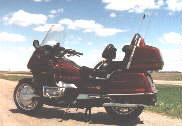 This is Wendell D. Hinkson's 1989 Honda Gold Wing.